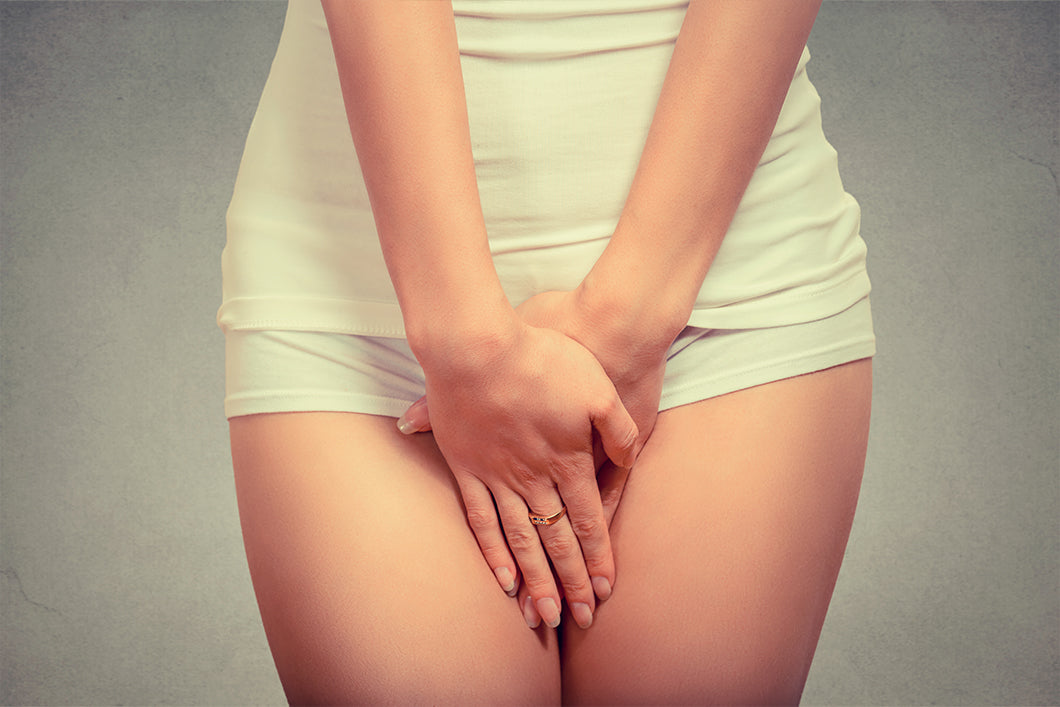 Are you taking care of your Vaginal Health during this monsoon?
Monsoon, the king of all seasons, has knocked with thunder, lightning, drizzle, soil fragrance, and mouth-watering ''chai-pakodas''. Without a doubt, everyone loves this season from the cradle to the grave and is excited to enjoy the rain shower. The monsoon gives us relief from the sweltering heat of the summer season. However, this season brings many types of infections and diseases, especially for women. Are you also among those women who desire to relish the rain dance but are secretly hesitant of vaginal infections during monsoon? Or concerned about how to maintain vaginal health naturally?
Vaginal health or vaginal infection is no more a taboo topic. It's okay to get worried about your intimate body parts or taking extra care of your vagina. Also, don't be hesitant of sharing your vaginal health issues, as it is also a part of your body. It's completely normal if you are suffering from a vaginal infection. 
Women should be extra careful during the monsoon season and need to pay more profound attention to the cleanliness of the vagina. This is because humidity and moisture are high during the rainy season, though the outbreak of fungus, bacteria, and germs increases. It could be a reason for many infections in women. Another common problem that occurs during monsoon is Vaginal Candidiasis, which is caused due to fungal infection. Excessive discharge and pain during sex can be its primary symptom. The tips given below will help you treat vaginal infections like Leucorrhoea, intense vaginal itching, rashes or soreness around the genitals and much more. 
Jagat Pharma will share some tips to follow for your vaginal diseases and infections. Following the tips, you may not have to miss the rain shower, and you can enjoy the season to the fullest.  
 

1. Maintain a good vaginal hygiene
Pay attention to vagina cleanliness, just like your body, as it also needs care. Taking care of daily hygiene keeps you safe from infection. Do cleanse your vagina at least twice a day. Also, clean your vulvas with merely soap, water and say NO to douche. Douching will kill all the healthy bacteria of the vagina, which is not suitable for its health. 
2. Wear good quality cotton undergarments 
Be it the monsoon season or summer, always remember that there will be a fear of infection when the moisture remains around your vagina. So wear cotton undergarments as they absorb moisture and allow easy circulation of air. Not only this, cotton clothes reduces skin irritation and hence reduces the problem of rashes.  
3. Avoid wearing wet clothes for a long time
Wet clothes increase the chances of skin infection and rashes. If, for any reason, your undergarment gets wet, replace it as soon as possible.
4. Maintain good menstrual hygiene
The time of period is the most dangerous for infection, so you should pay special attention to the cleanliness of the vagina. Periodically, must clean and change sanitary napkins every four hours or a maximum of six hours. 
5. Stay Hydrated & Drink plenty of water
Drinking at 4-5 litres'' of water is the best to detox the body. It will keep you hydrated and flushes out toxins from your body to avoid the risk of infection.  
6. Avoid wearing tight clothes    
Do not wear tight clothes to keep the vagina healthy and clean. Instead, you should wear loose and relaxed undergarments to reduce skin problems.  
7. White Free Capsule is a must 
Jagat Pharma's Ayurvedic White Free Capsules is a package of ''vaginal health''. Dr Basu's White Free Capsules are a clinically evaluated, unique combination of herbal extracts developed and formulated scientifically on the concept of Ayurveda. White capsules are 100% Safe with No Side Effects, No Toxicity. For best results, daily consumption of two tablets twice a day for ten days can make you free from the following vagina problems and infections. Trust Dr Basu's White Free to cure white discharge and the following issues: 
Thick, yellow/white discharge before or after a period
Intense vaginal itching
Rashes or sore around the genitals
Lower abdominal pain
Frequent urge to urinate
Burning sensation or itching during urination
Pain during sex
Unexplainable back and leg pain
Digestive issues like constipation
Fatigue and tiredness because of loss of fluids and essential body nutrients
Irritability
Memory loss
Lack of concentration 
Following the tips will help you treat vaginal infections like Leucorrhoea, intense vaginal itching, rashes or soreness around the genitals and much more. 
To know more, call on Toll-Free no. 1800 102 8191, or visit - https://jagatpharma.com/.